Payment Options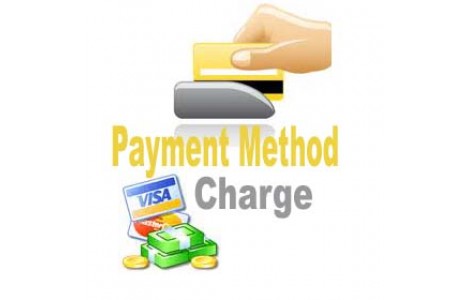 Our Electronic store support and give you the below ways of payment:

ΕΛΛΑΔΑ
1. Cash on delivery ( you deliver the products and you give the money to Courier)
2. Bank Deposit with direct and automatic transaction execution
To pay for your order and run it immediately without additional procedures and no payment, you can make the payment to your bank via web banking or mobile apps by selecting Payments> PayByBank. There you will enter your payment code and the amount we will give you after completing your order. We will automatically receive your payment and your order will be promoted immediately. There are no payment charges since the bank is Greek and you choose to pay via web banking or phone banking or your bank's app instead of a physical store. It applies to all Greek banks. Δείτε αναλυτικά
3. With the credit card ( Visa, Mastercard, Maestro ) of all banks.
For the additional safety of electronic transaction through credit cards, these become with the system of the safety of the bank.
Thus, at the process of the market via credit, the customer is automatically transported to the Secure server (safe transporter) in the service of Bank.
All the elements that are transmitted electronically by the customer, as well as their Transport by the Bank in the VISA or MasterCard are covered by the algorithm of encryption SSL 128-bit.
In this case, are not stored anywhere the elements of the card, are not used at the duration of control and its debit.
Thus the transactions that you do with LinkShop via credit cards are absolutely safe.
During the input of data of your credit card the bank commits - attention it does not a debt - the sum of your order.
The debit of your credit card became simultaneously with the process of pricing, a while before the shipment of products to the customer.
4.
Payment through your PayPal account
In this case you pay the order with your PayPal account. You will be redirected to PayPal's login page to enable payment. Your account will be charged on the day of your order. If you do not have a PayPal account, you can create one of your PayPal login page by clicking here. For information about PayPal service you should refer to the service website. PayPal payment orders are subject to additional verification by our company and may be rejected, you may be asked for another payment method or there may be delays in shipping. You may also be required to identify your details. PayPal payment is only available for On-Line orders from www.linkshop.gr and for shipping to your location with ACS or receiving from an ACS store.
Full price payment
In the event that you receive products, they remain the property of HellasCom M. EPE. until the final, full and complete payment of your order price.
Other Countries

For other countries, the payment can be made by bank transfer to the above account.

Piraeus Bank
Account: 6743 112745 691
IBAN: GR61 0171 7430 0067 4311 2745 691
BIC: PIRBGRAA
Beneficiary: HELLASCOM LTD